NautilusFM is a development framework for FileMaker where everything happens on a single screen.  Users can't get lost or confused and never lose context. The underlying principle behind NautilusFM is that If you never leave home, you can't ever get lost!
NautilusFM took more than a year to develop.  It is immensely powerful and is a paradigm shift in FileMaker development, but it still uses all the fundamental principles of developing with FileMaker.  It doesn't use APIs, web viewers, or JSON; it doesn't need to, although they could easily be implemented.
We released NautilusFM under an open source license in the hope that developers, expecially beginner, and interemediate developers would downoad it, use it and learn from it. To that end, we've been giving away the Example file for more than 2 years.  Even though it has been downloaded by more than 270 developers in 42 countries, there is no indication that anybody is using it, or has even bothered to look at it. So we're not doing it anymore.
NautilusFM, which has more than 100 hours of professional development time, in addition to the year it took to develop and refine, is now available to purchase for $495, or for $695 with 2 hours of customization (a $100 savings).  It is suitable, as is, without any modification for many businesses.  It is very easy to customize and extend.
We're also using it to develop a range of vertical market solutions. If you want a solution for your specific business model, we may already have one, or if you are interested in doing the same thing, please fill in the request form, and we will get in touch with you.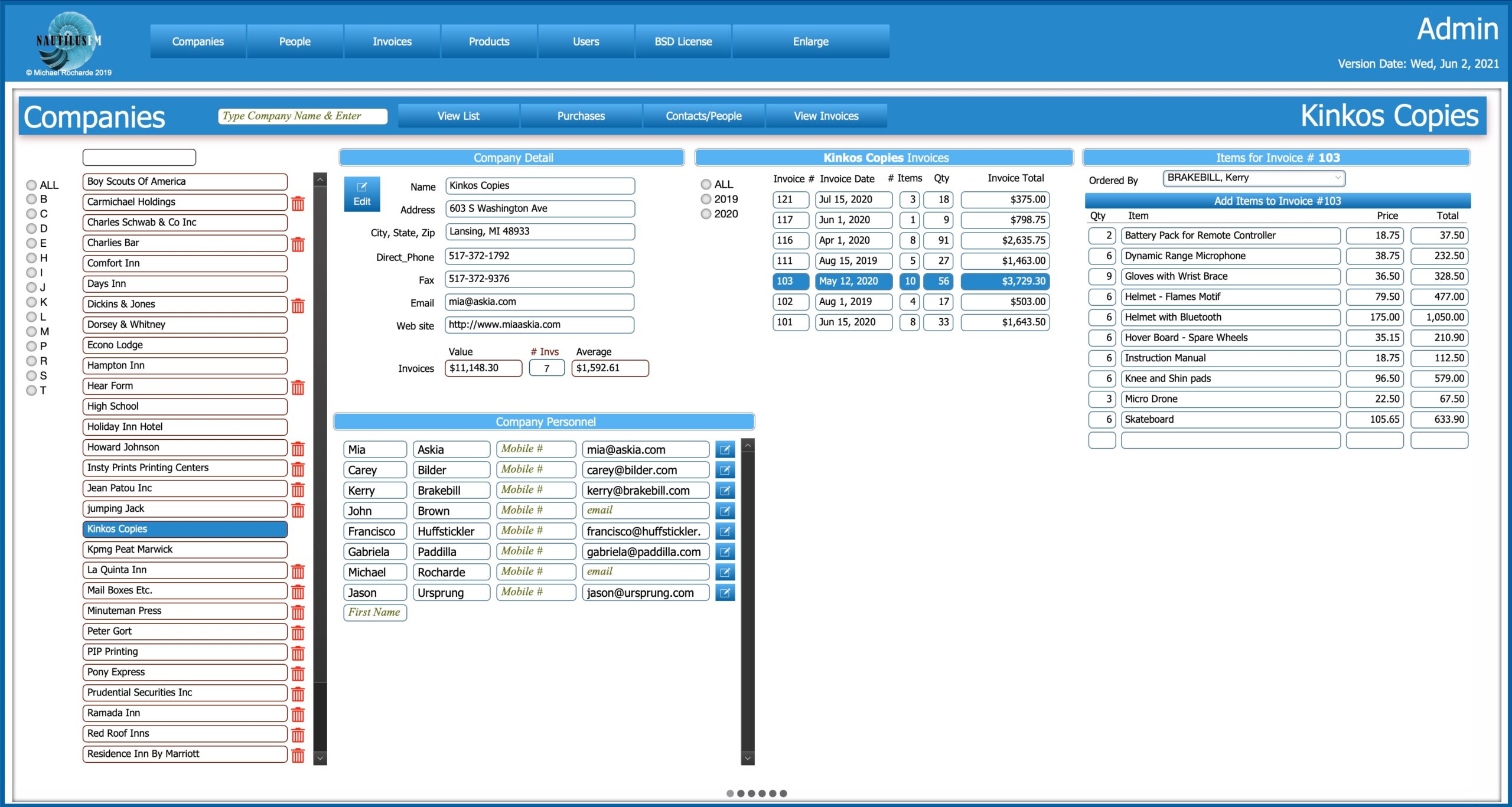 BookIt is a commercial application, developed using the NautilusFM framework, for any type of business that takes reservations. This particular iteration is for companies that offer coach trips, both as overnight tours and as day trips. This video shows how trips are entered and administered as well as being able to easily add dates and keep track of sales. it can easily be customized for different products and services.