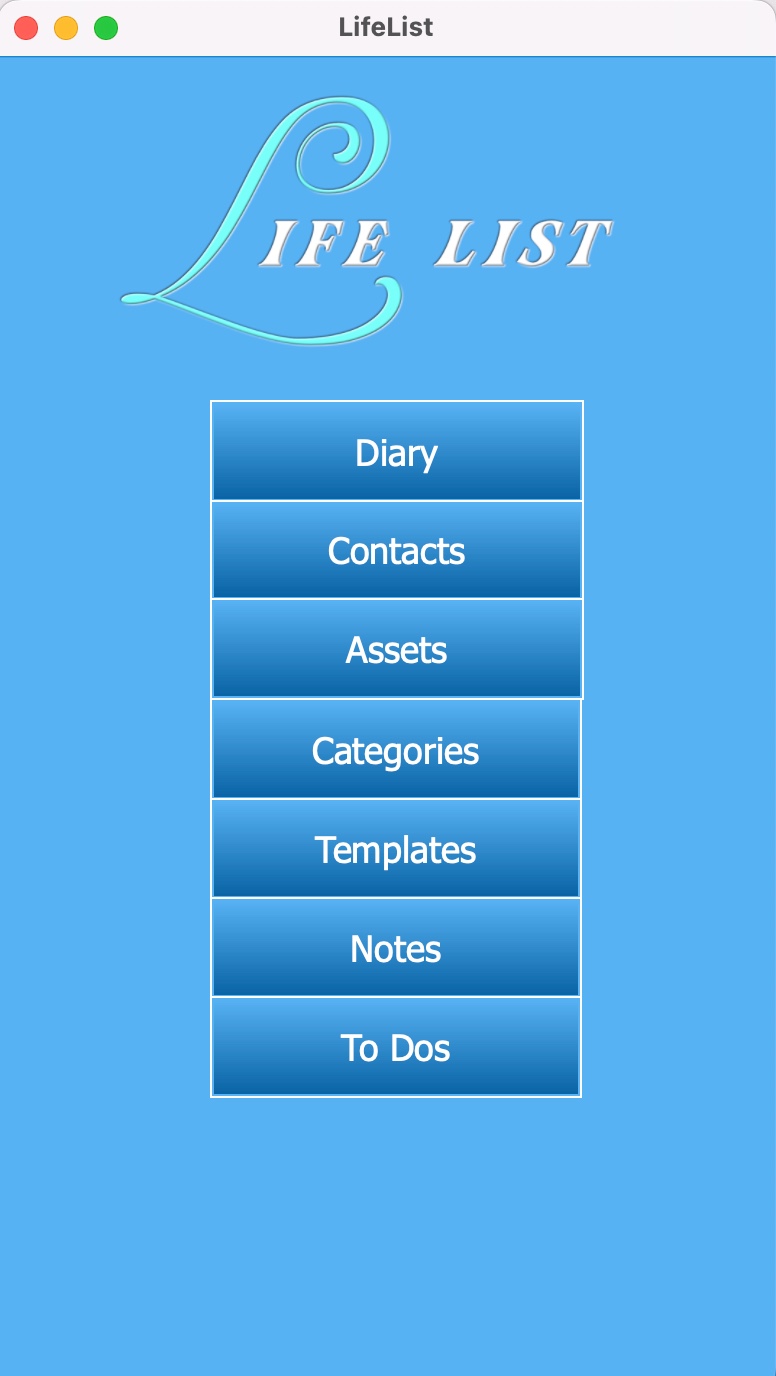 Manage your life on your phone,
Designed for your smart phone, LifeList is the simplest way possible of keeping track of ALL the important things in your life combining notes, reminders and diary entries (including appointments) into one simple interface.
You enter the options you need, and then add Events for any date.  Select the tyoe of event, and fill in a few data points.  LifeList will effortlessly take care of the rest.
Unlike a calendar, LifeList only has records for dates that actually have something on them.  This means that when you are looking at the list of Events, all of them are for something that you need to be doing, or have done.
LifeList also has a To Do list so you can enter all of the things that you need to do someday.  When an item is done, simply enter the date it was done on, and LifeList will move it into the Diary, and delete it from the ToDo list.
LifeList keeps track of all your appointments and will remind you ahead of time so that you don't miss one. There is an appointment time field.  If you need to reschedule, just change the date and time.  That's about as simple as it gets.